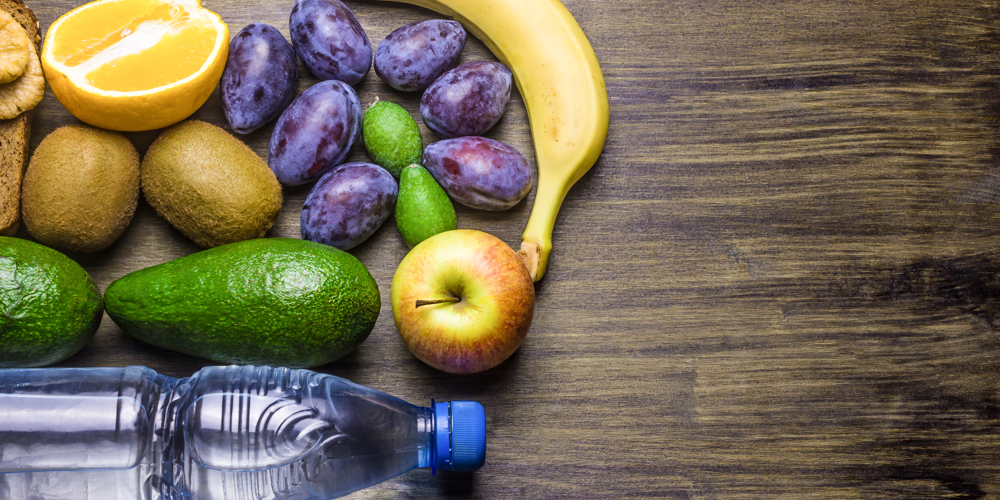 What food staples should I have in my pantry and why?
By Staff
Having a well-stocked pantry makes preparing and eating healthy meals or snacks, quick and easy.  Below are our top picks for some pantry staples:
Apple cider vinegar: Perfect for salad dressings and marinades, apple cider vinegar is full of enzymes which assists in digestion. For those that are adventurous, you can also dilute 1 teaspoon of apple cider vinegar in 2 tablespoons of water and drink before you eat. It is recommended to use organic and unfiltered apple cider vinegar that contains the "mother", meaning it still has beneficial bacteria in it.
Canned beans, chickpeas & lentils: These are full of fibre, and protein and a great addition to salads and soups. Ensure to wash these foods prior to cooking with them to remove any excess sodium and ideally look for cans which are organic, low in salt and use BPA free cans. Canned varieties are quick and easy compared to dried which require soaking and lengthy cooking times.
Canned tuna or salmon: Full of protein and omega-3 fatty acids. Tuna or salmon are great for easy and healthy snacks or meals.
Eggs: Eggs are high in protein, healthy fats and plenty of other nutrients making them one of the most nutritious foods available. The meal options with eggs are endless!
Greek yoghurt: High in protein and calcium. Greek yoghurt is perfect for a mid-morning snack or turn it into a dessert with some mixed berries, cinnamon & honey. Just watch out for ones laden with added sugar!
Green tea: Filled with antioxidants, green tea is a must have in any pantry and can be drunk either hot or cold.
Herbs & spices: Whether you buy a range of dried herbs or spices or grow your own fresh in the garden. These pantry staples pack a punch of flavour into your meals, the options are endless, and you'll be getting some amazing health benefits at the same time! Cinnamon is well known for lowering and maintaining healthy blood sugar levels and turmeric is great for helping in lowering inflammation.
Milk: Take your pick with what suits your personal preference, whether that is a dairy or non-dairy alternative. Having a supply of milk in your fridge or pantry means you'll easily be able to make smoothies, chia puddings, oats, curries etc.
Nuts & Seeds: Perfect for snacks or adding to salads, soups, oatmeal and giving your meals a healthy dose of good fat! If you have the time, nut butters are easy to make and so versatile.
Oils: Pantry staples should include extra virgin olive oil for salad dressings and avocado or coconut oil for cooking. Olive oil is not recommended to cook with as they are not heat stable and heating can damage the omega fatty acids found in the oil. 
Wholegrains: Brown rice, oats, quinoa, whole-wheat pasta make for excellent pantry staples. With these ingredients, you'll easily be able to make a wide variety of recipes for breakfast, lunch or dinner. Think outside the square with these ingredients to keep your meals interesting. Make porridge using quinoa and add oats to your smoothies to make them more filling.